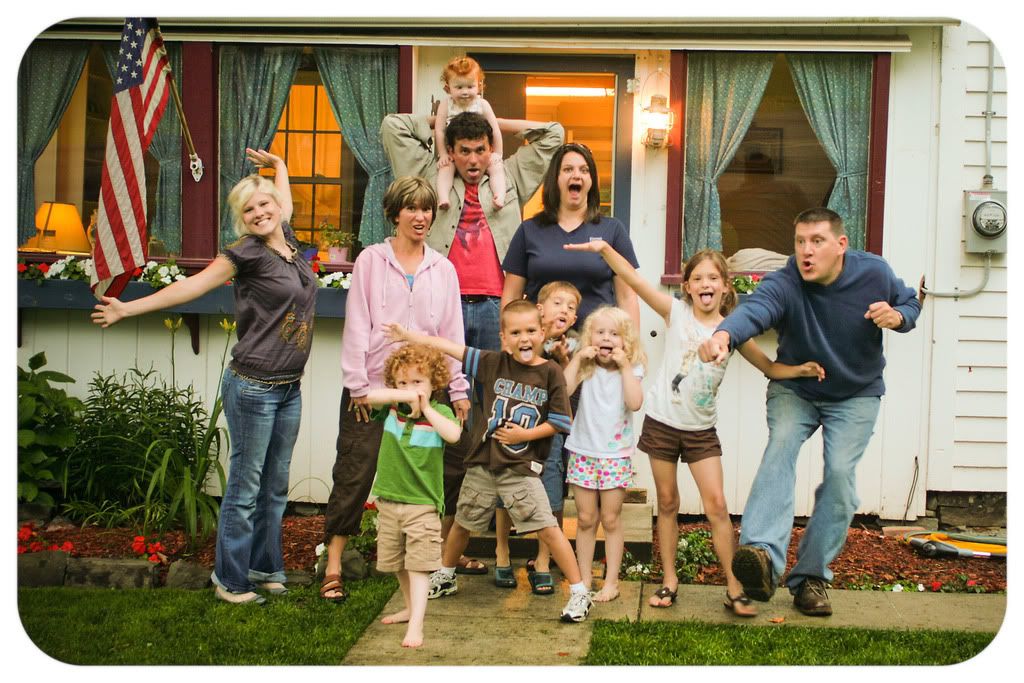 Boy, what a bunch of winners, eh?
Joking!
I was so happy to be able to get my brother's family, and my sister and her son and my family all together.
We had yummy marinated chicken, Dawn's potato salad, and Crystal brought corn on the cobb! It was so very yummy.
Shawn and I had spent the sunny day digging three more post holes for the fence and put two panels up, then we mowed and cleaned, and of course juggled the kids
. By the time everyone got here though, it started raining.
Bummer.
But we still had fun, the kids danced and played hide N seek.
and as you'll see I'm one of those horrible mom's that actually lets her kids jump
on the couch. call social services!
Come on people, it was raining out.. 6 kids? and we danced as you'll see..
you'll also see that my sister and I got some time to get some quick pictures,
across the street and I GOT SOAKED!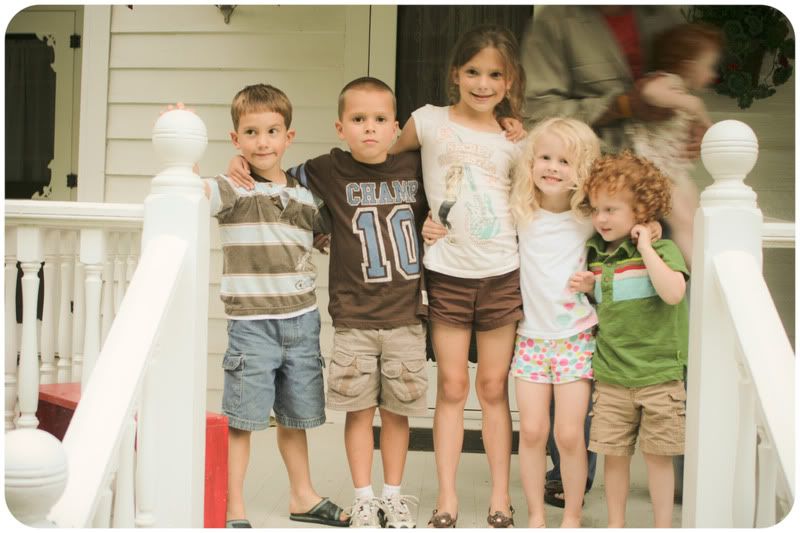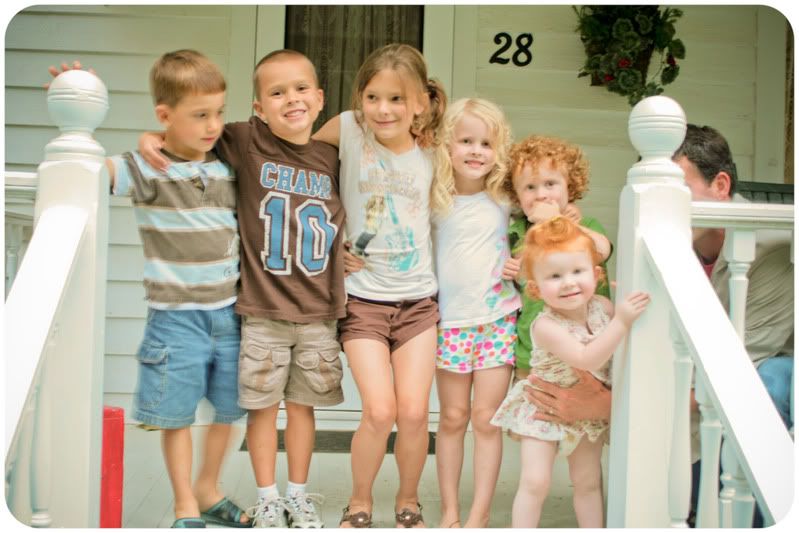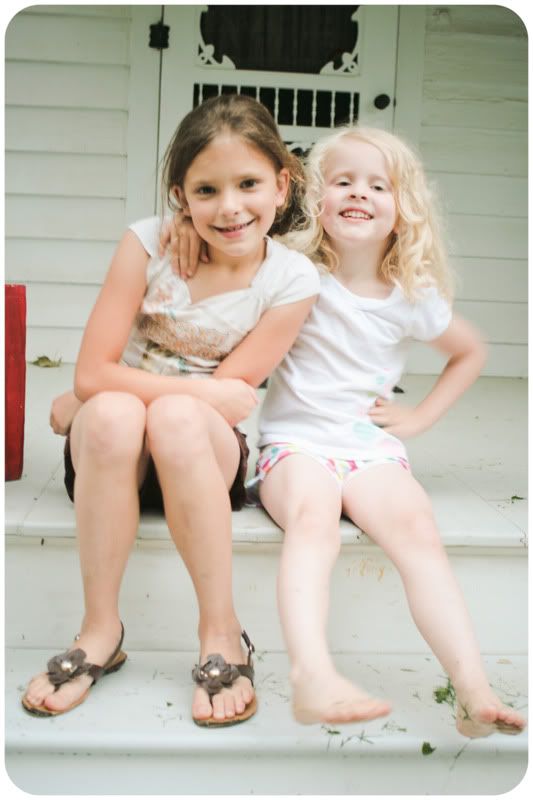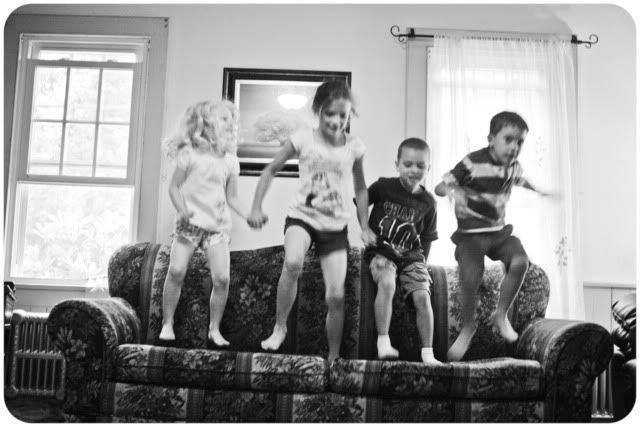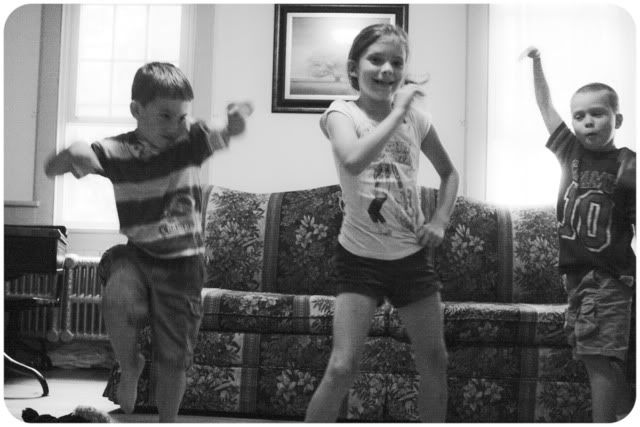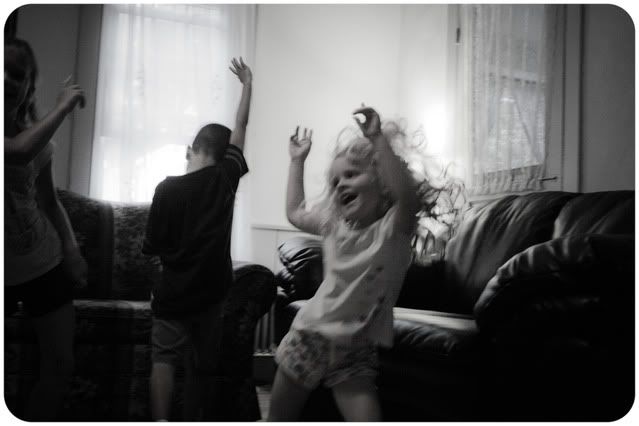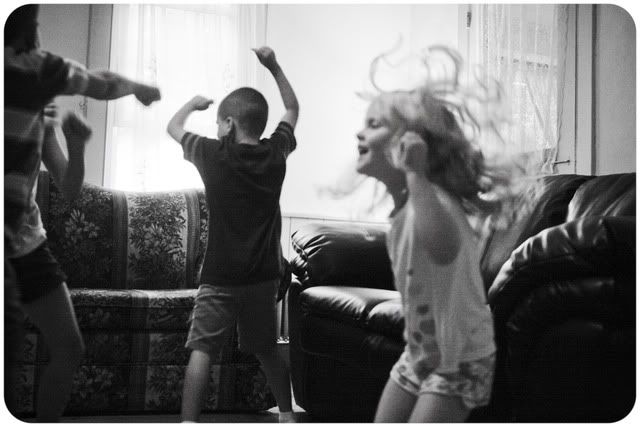 Noah & Aidan were breakdancing!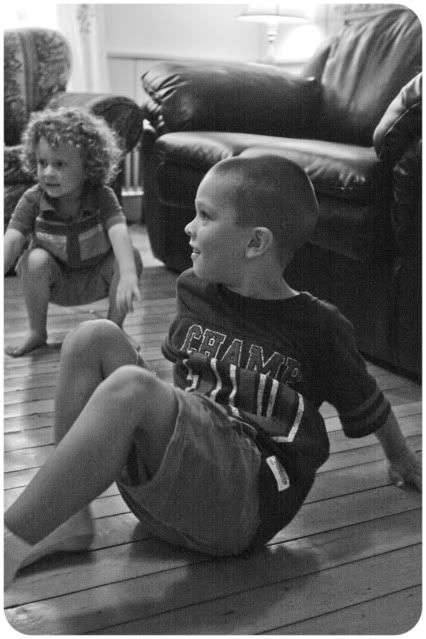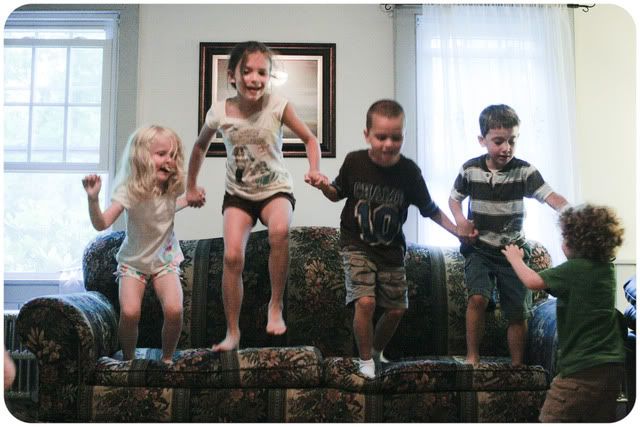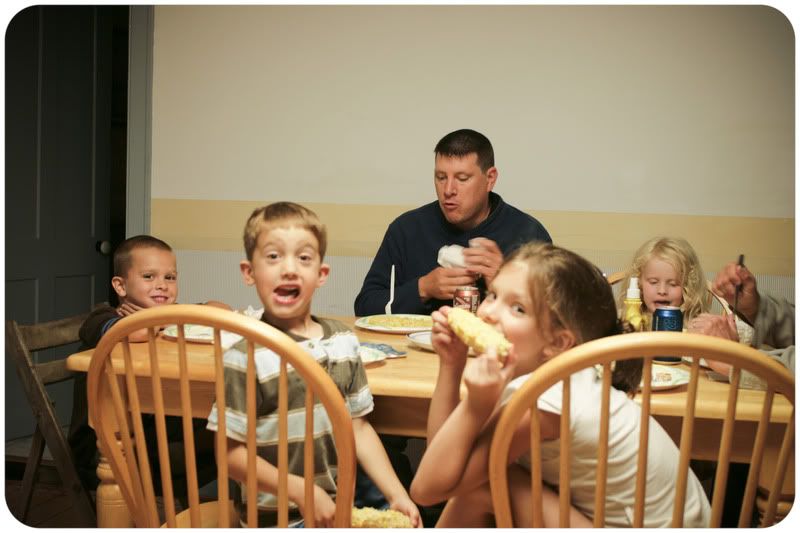 My brother does an awesome Yoda impersonation and pretty much talked like that way
throughout dinner, the kids laughed alot, and as always so do I. " Eat your corn, you must...." You dont have to tell Maive twice!!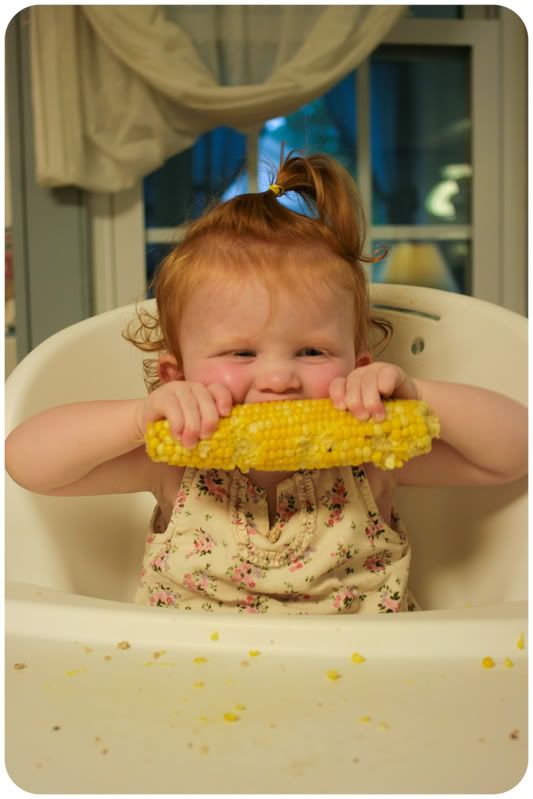 Dawn & Noah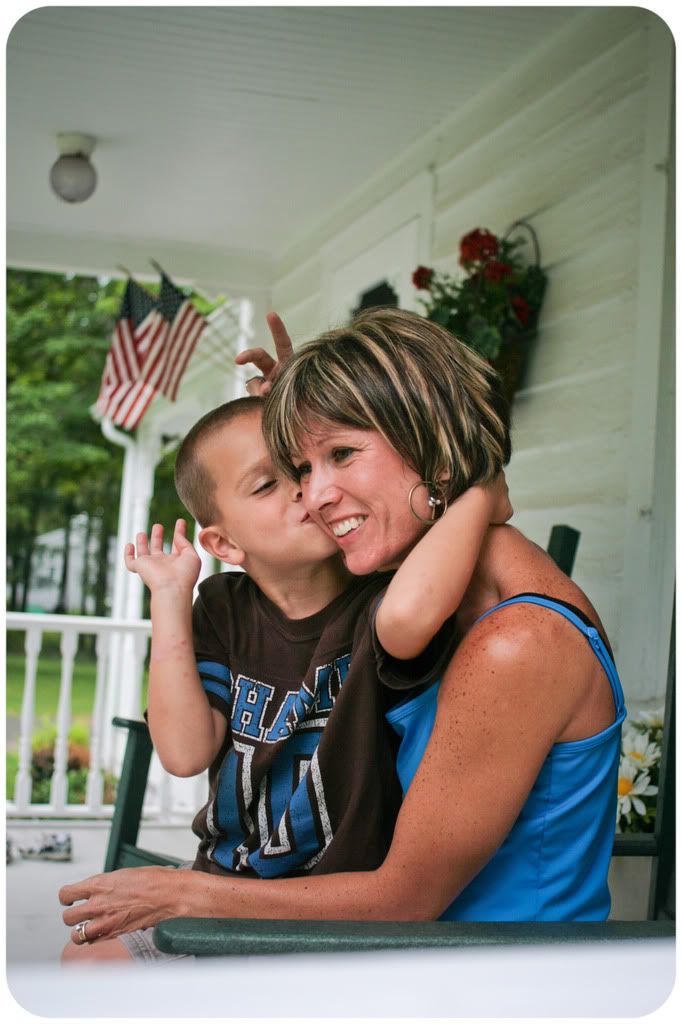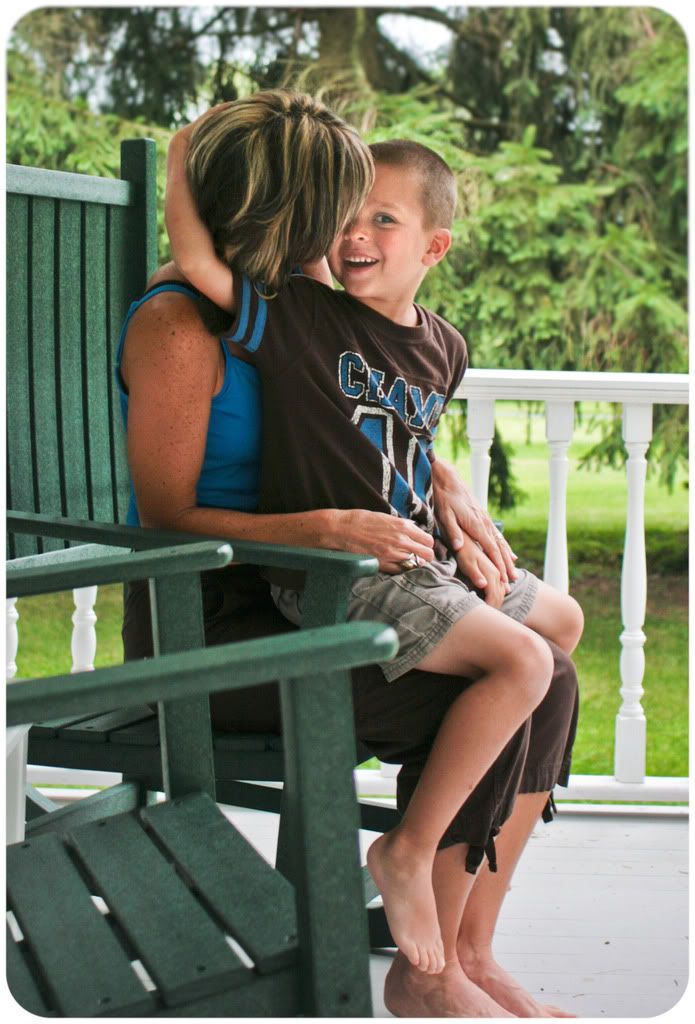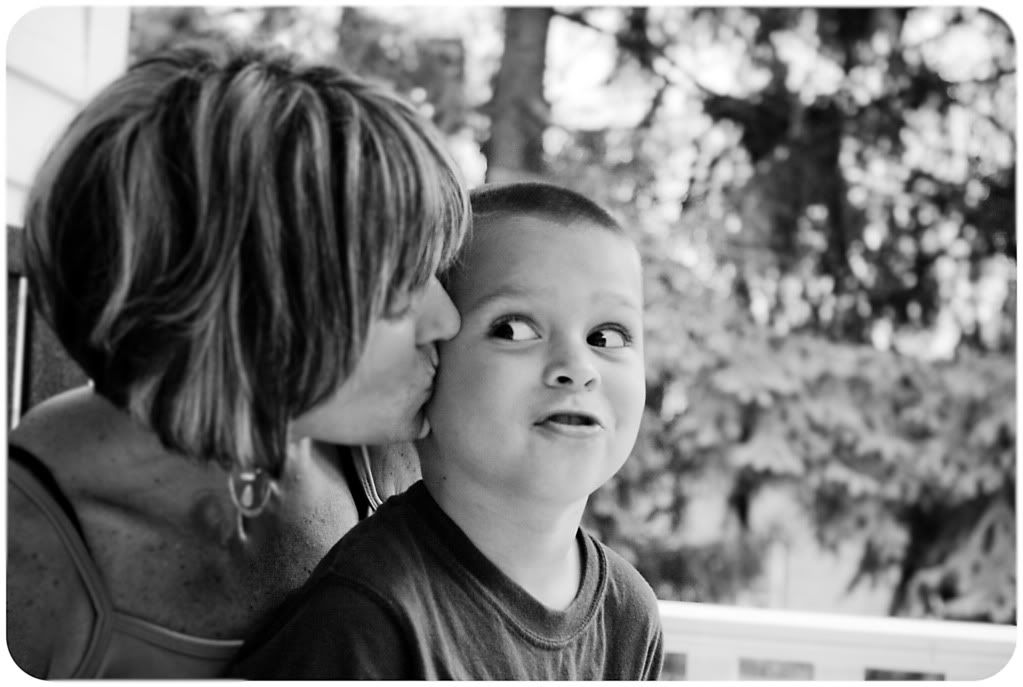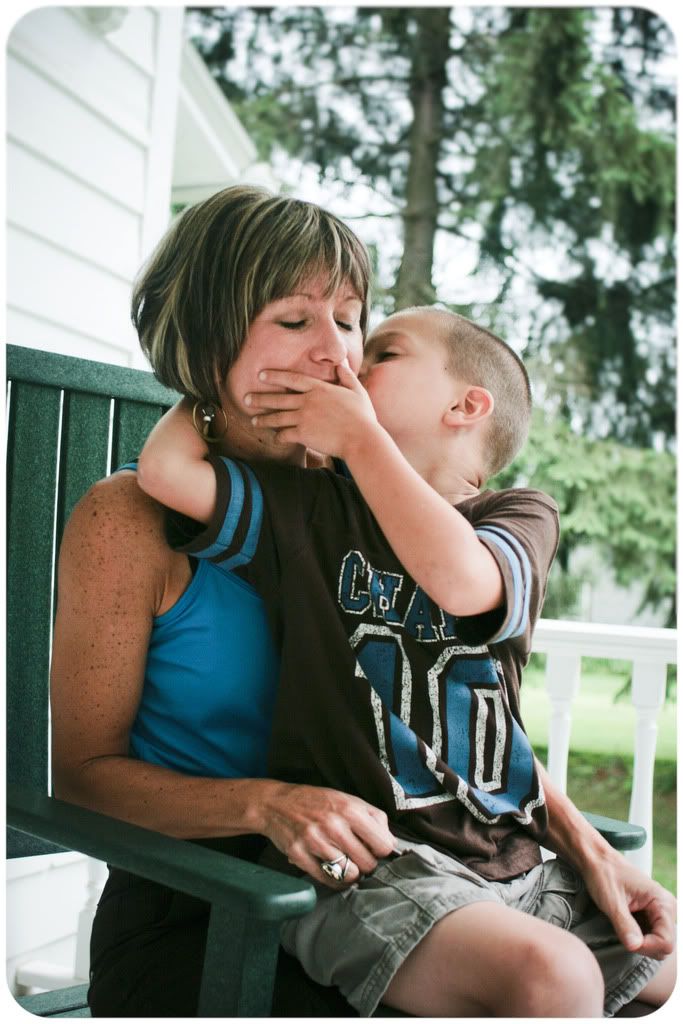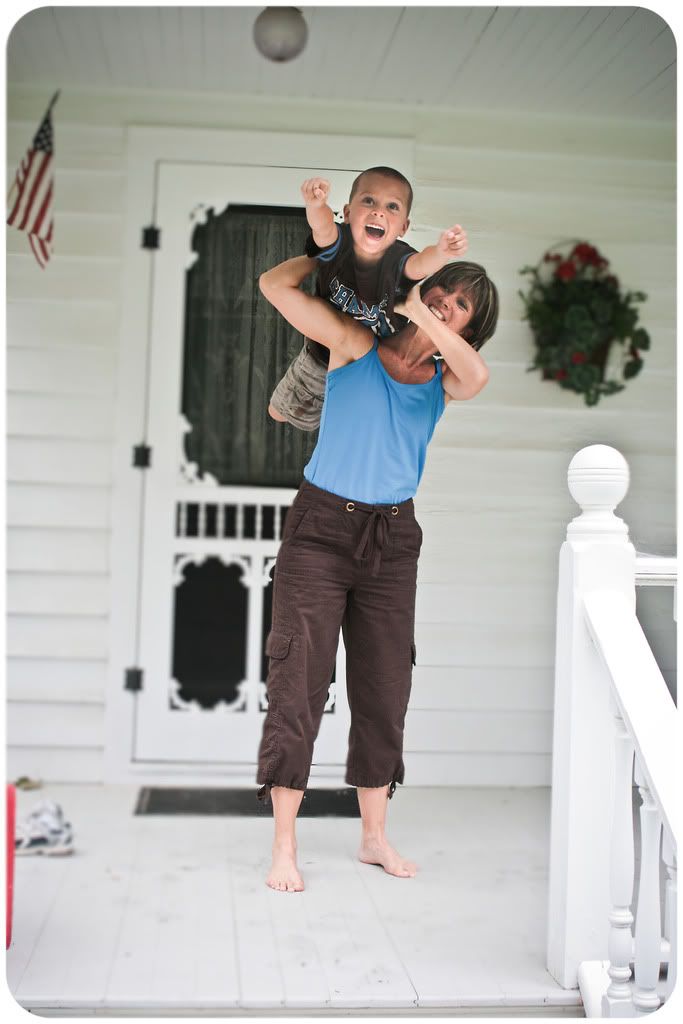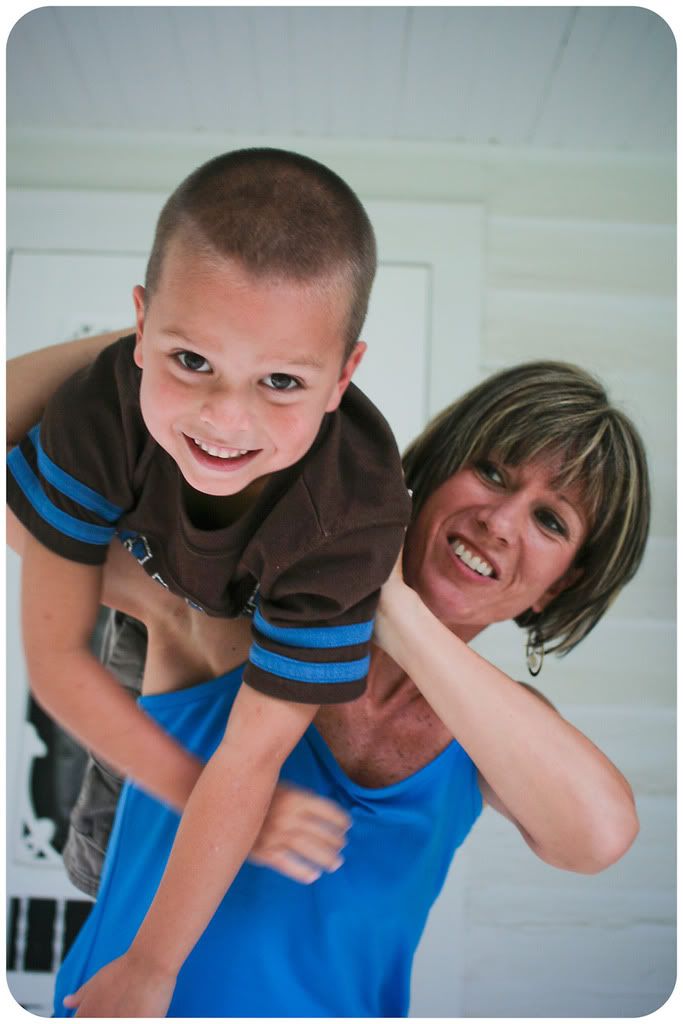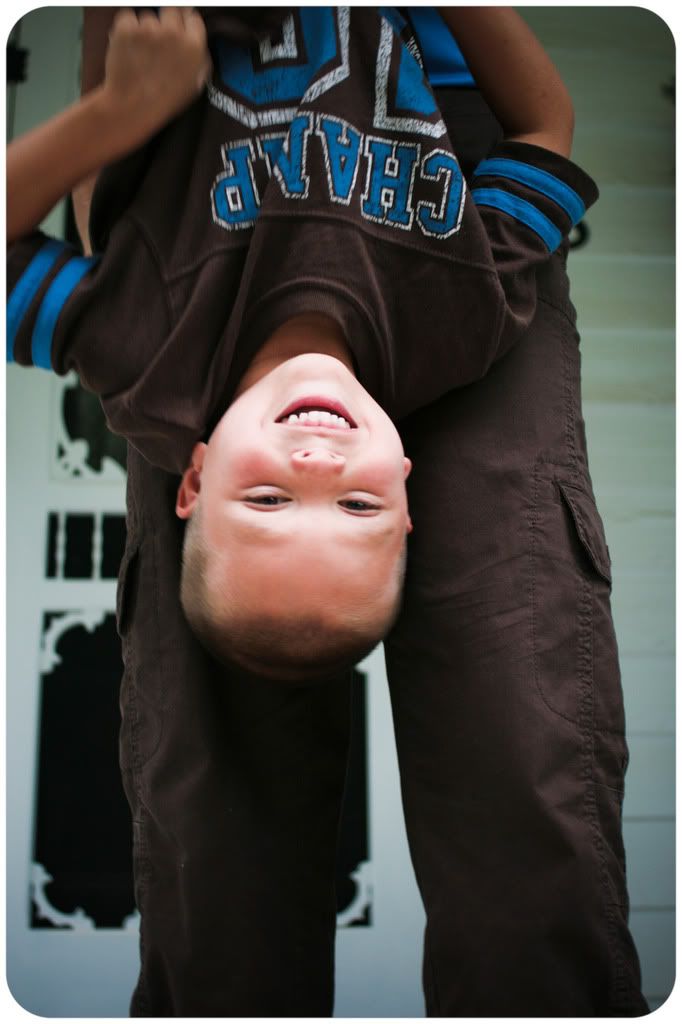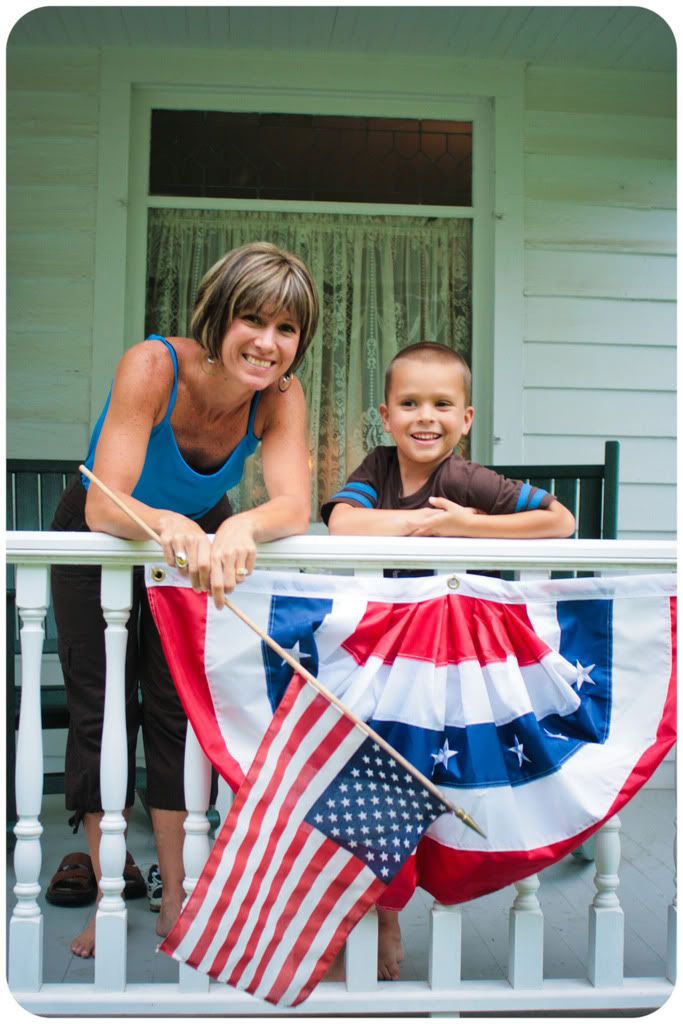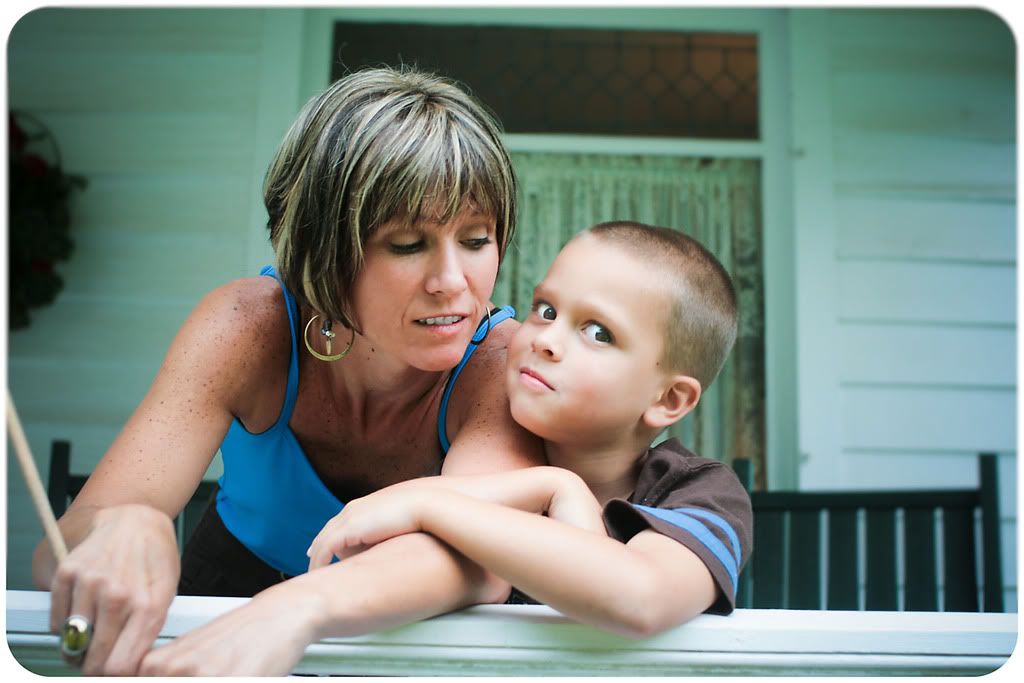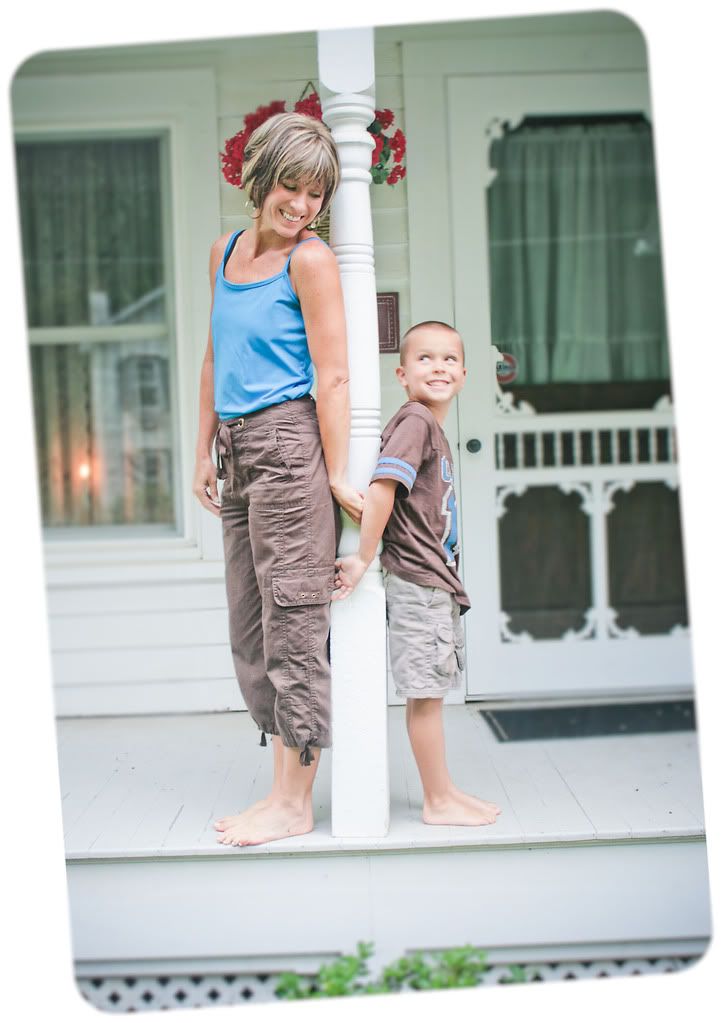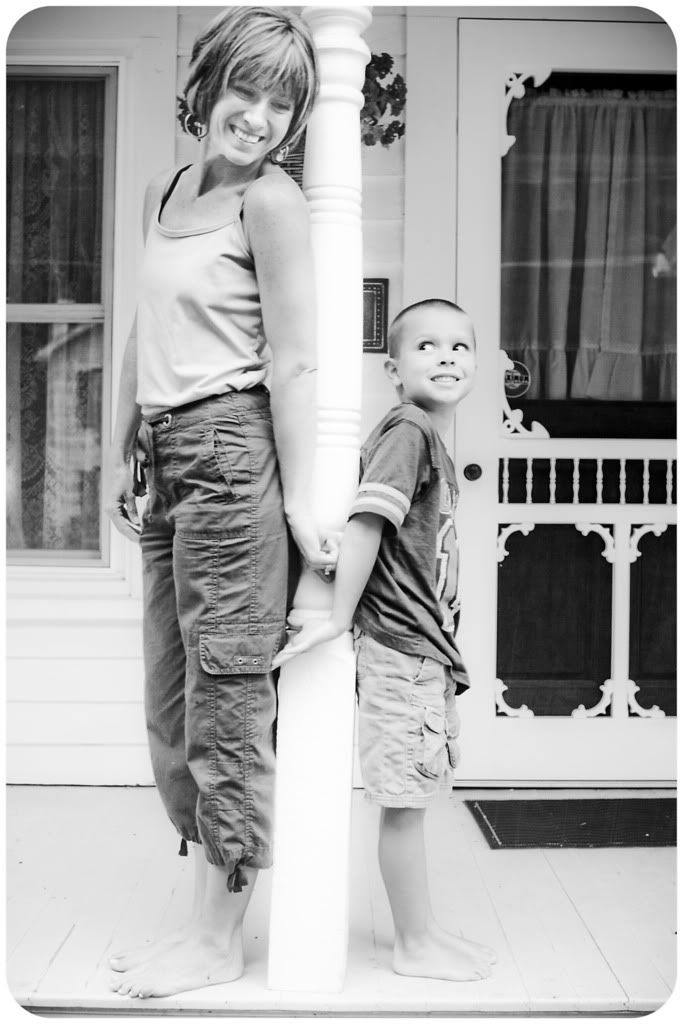 Happy Weekend!
Hooray!