I am not complaining by any means, but hasn't this NY state weather been cool?
I remember alot of swimming and exhaustion from the heat in previous summers.
This summer we've only had 2 days so far of bathing suits and the hose/sprinkler.
Now, I am okay with this, i can cook my dinner and the house doesnt turn into an oven, we havent had any sleepless nights, just the ones with all the thunderstorms and that is totally okay with me! Love'm!!
The sun flooded in this morning and I woke up excited, however now 1 hour later at 9am it's gloomy dark and scary, looks like another day of sunshine one hour, thunderstorm the next, and me and the kids really confused on what to do! 'o)
Enjoy some pictures I took last month on my birthday!
so fun!
*NOTE*: Yes, I do realize that I post way to many pictures, usually of the same thing.. but I do love them so much, i can never leave one out or make a decision, so happy scrolling! 'oD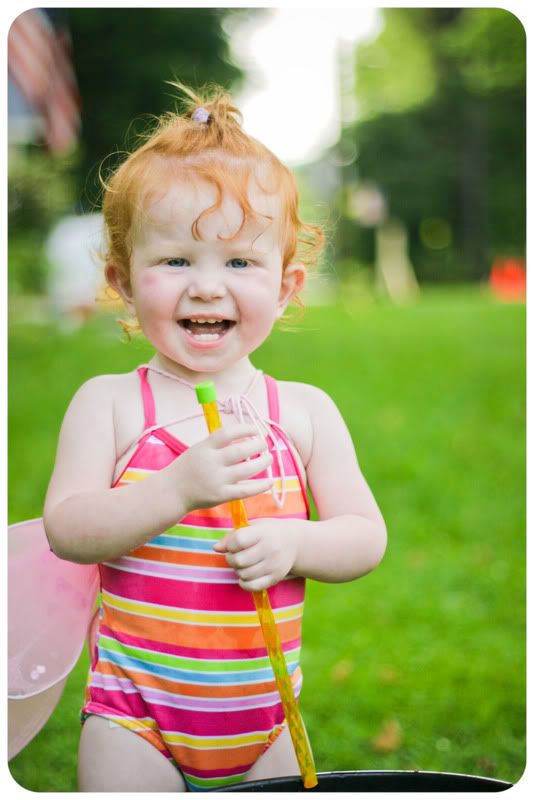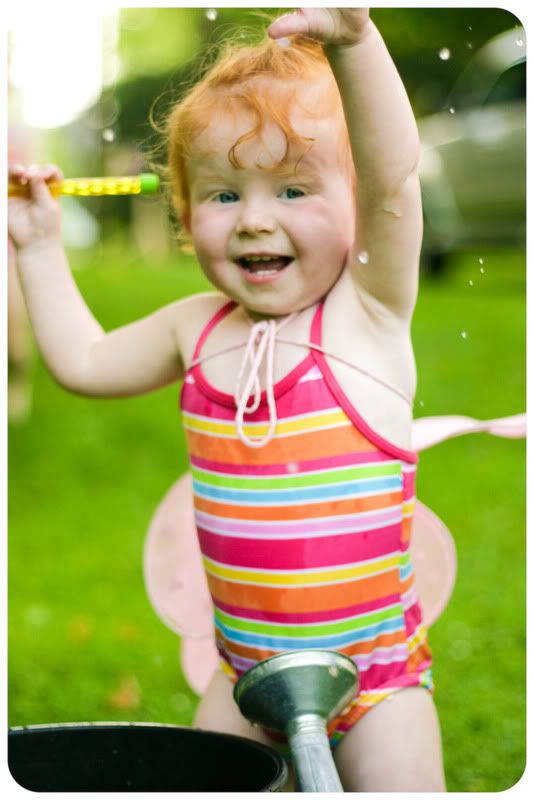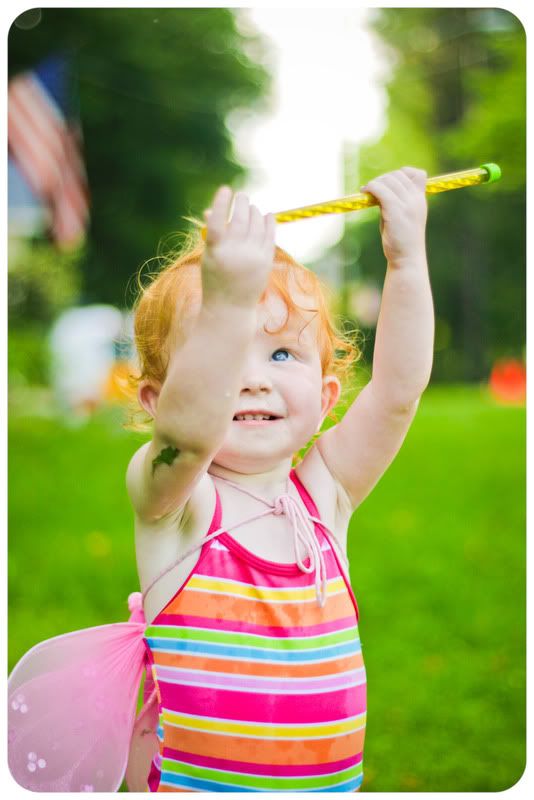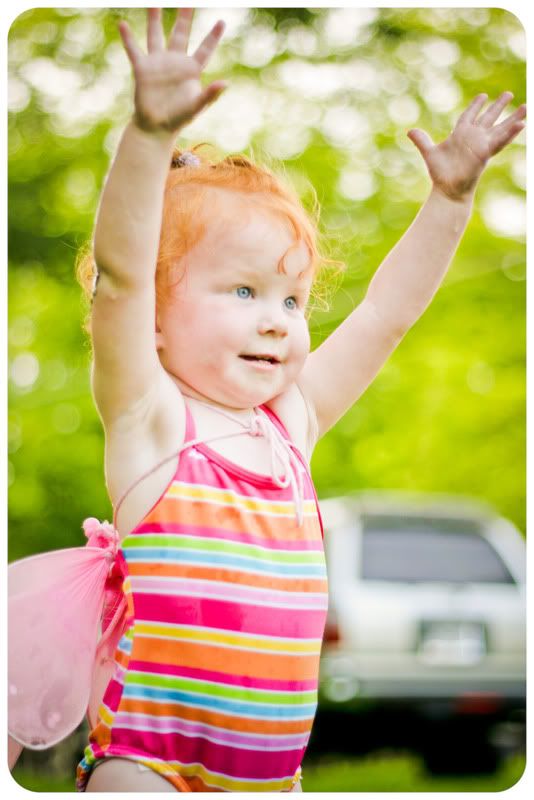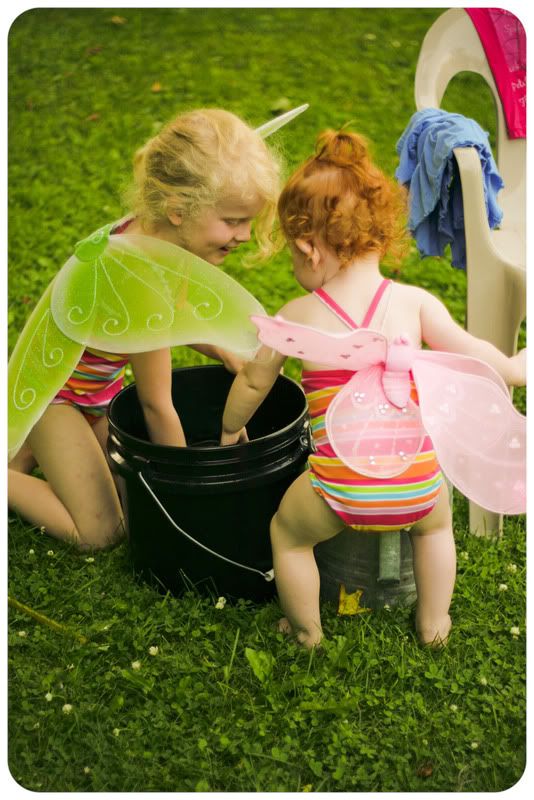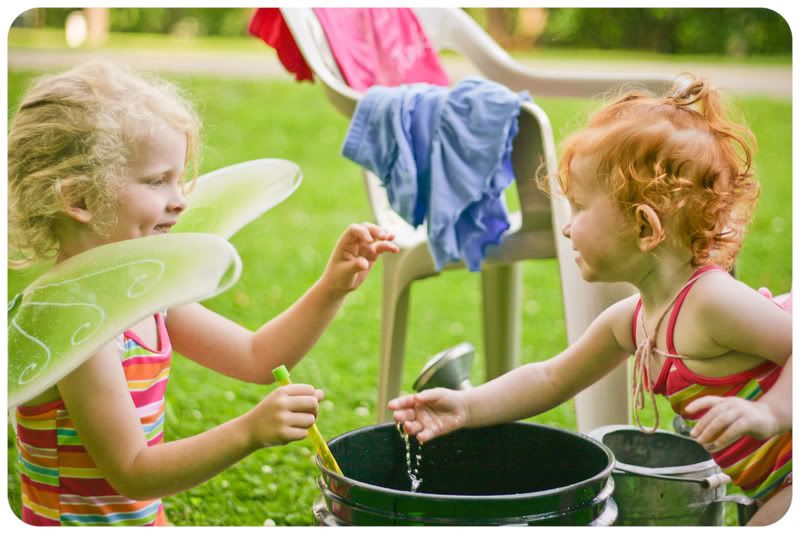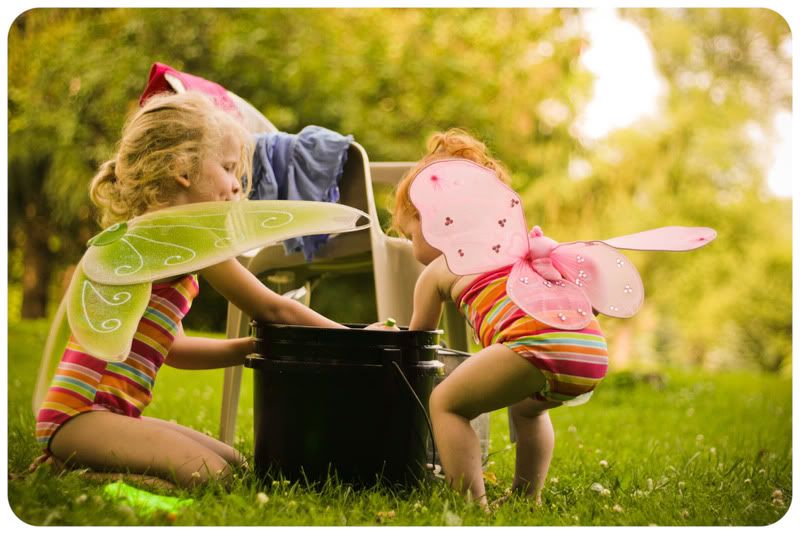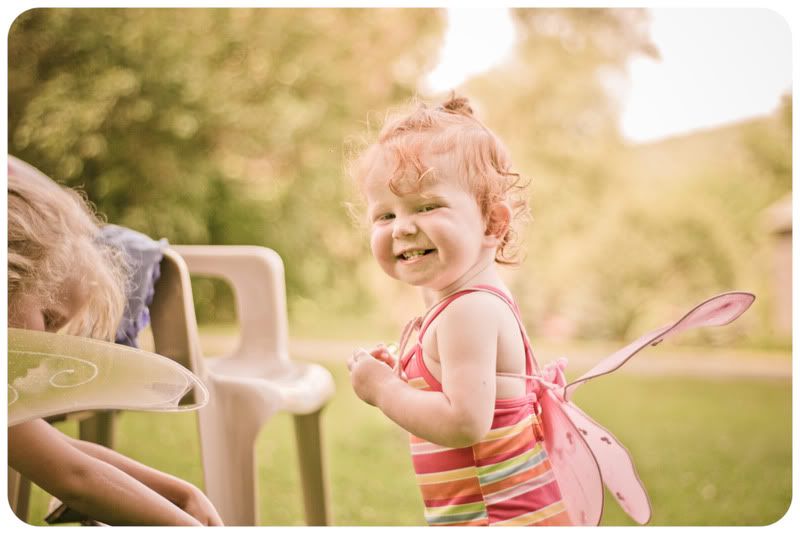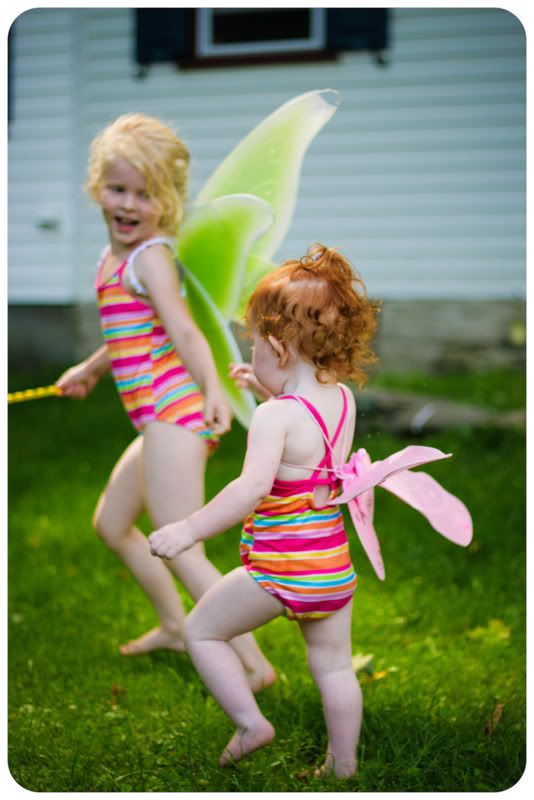 Our yard = Neverland and Aidan is Peter Pan! Aiva is Tink and we call Maive the Tiger Lily Fairy!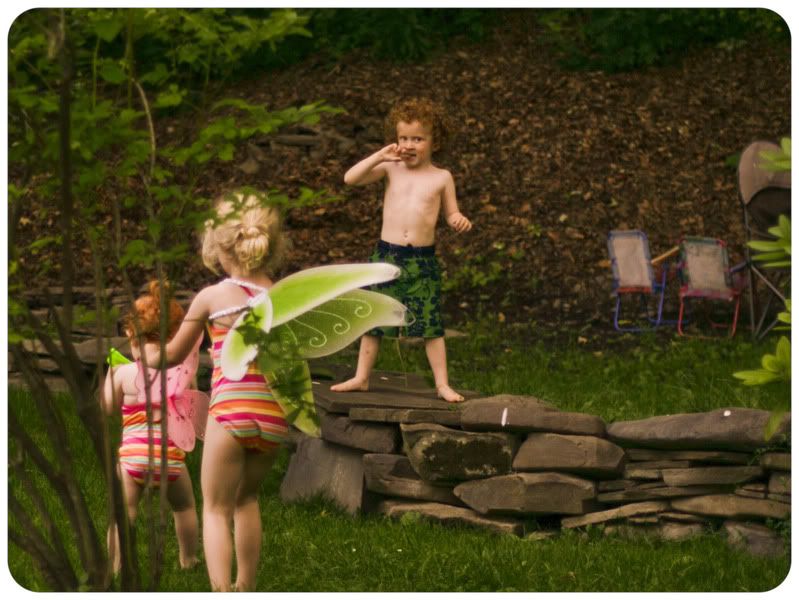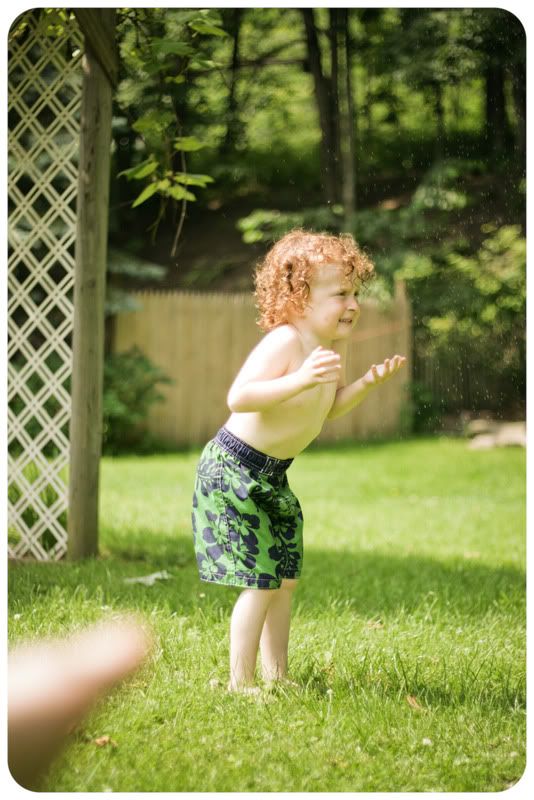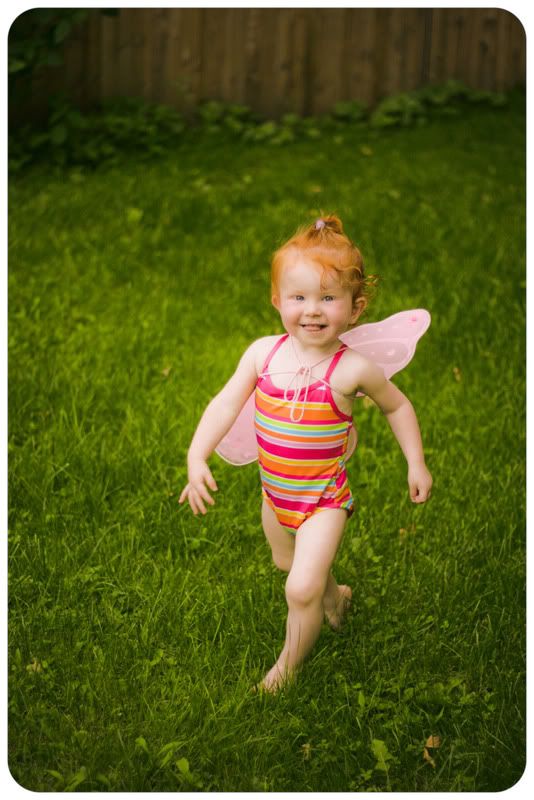 toughy!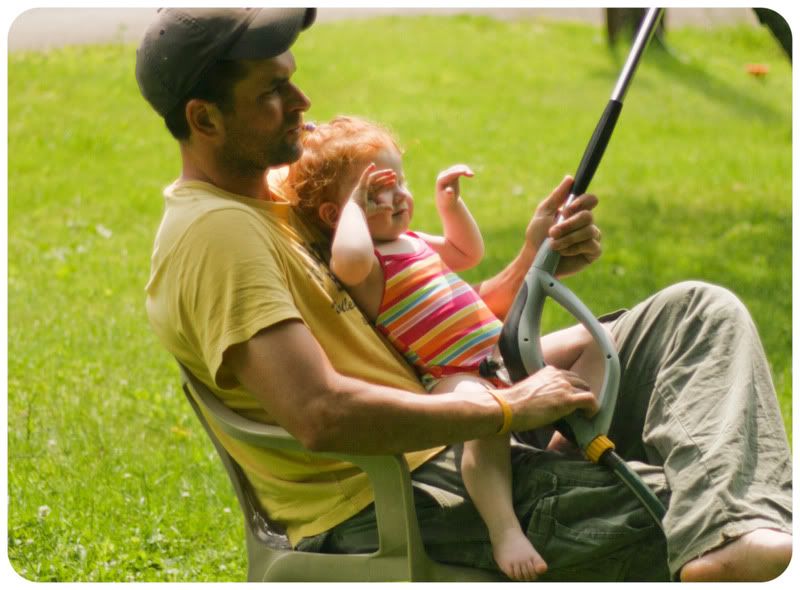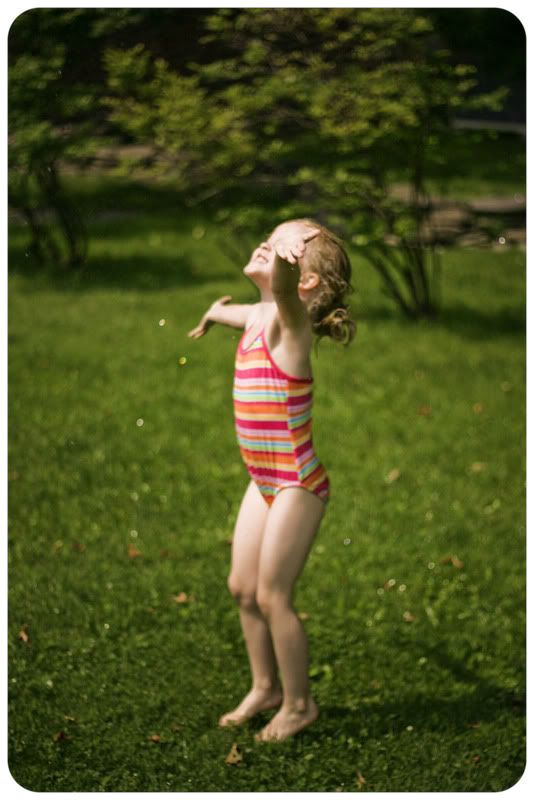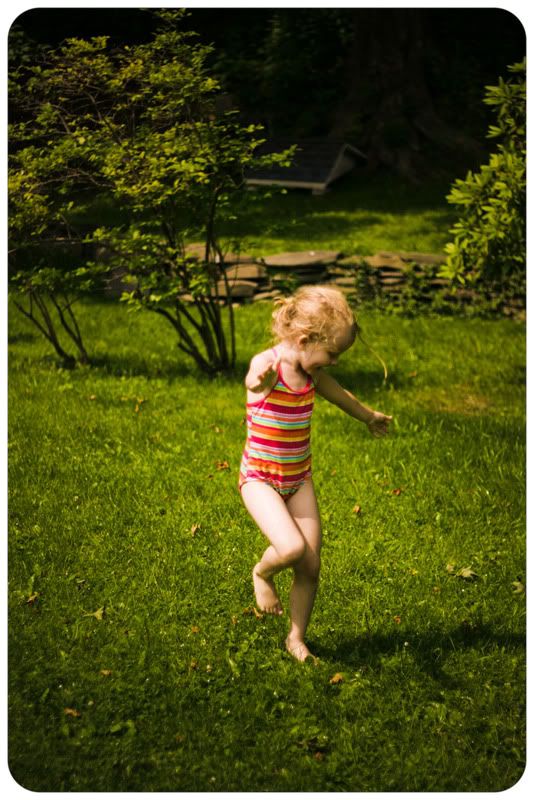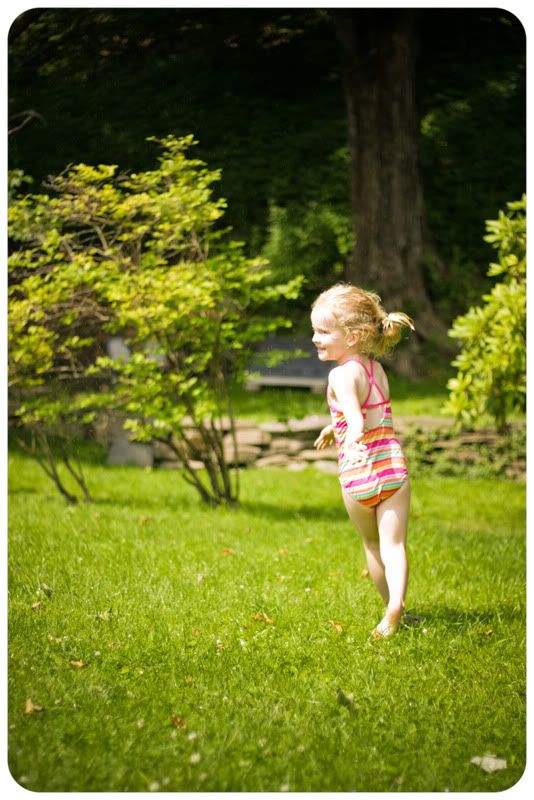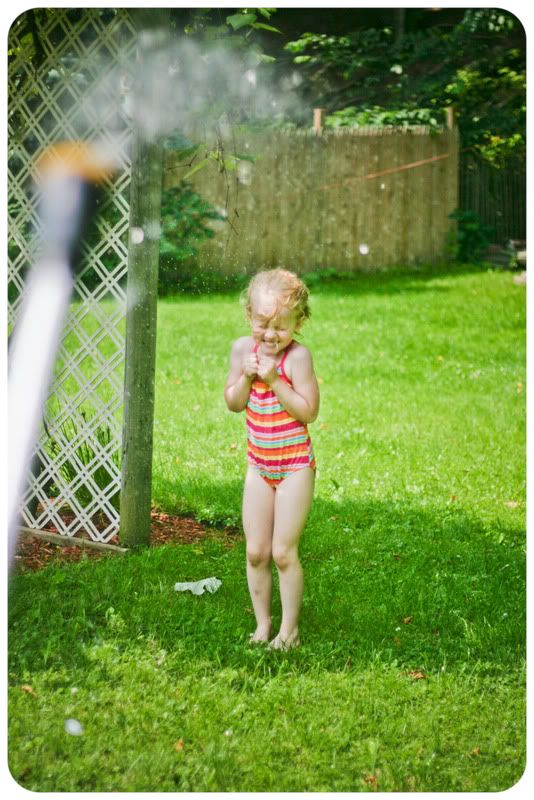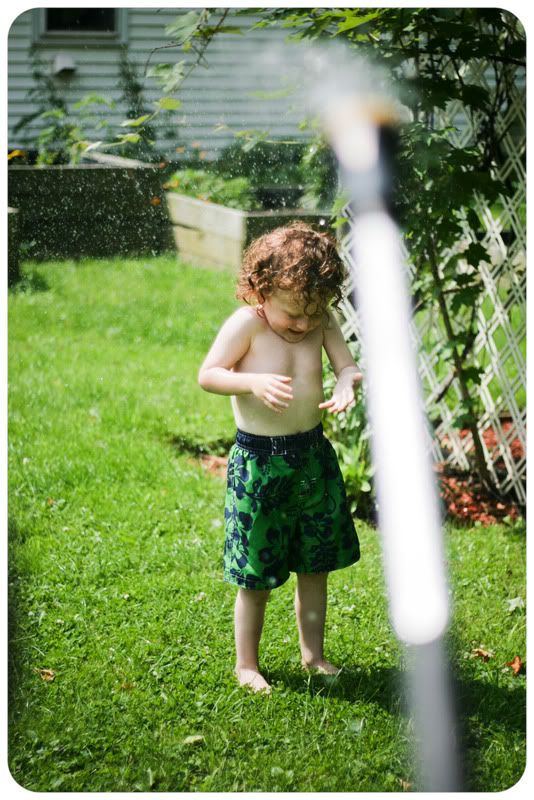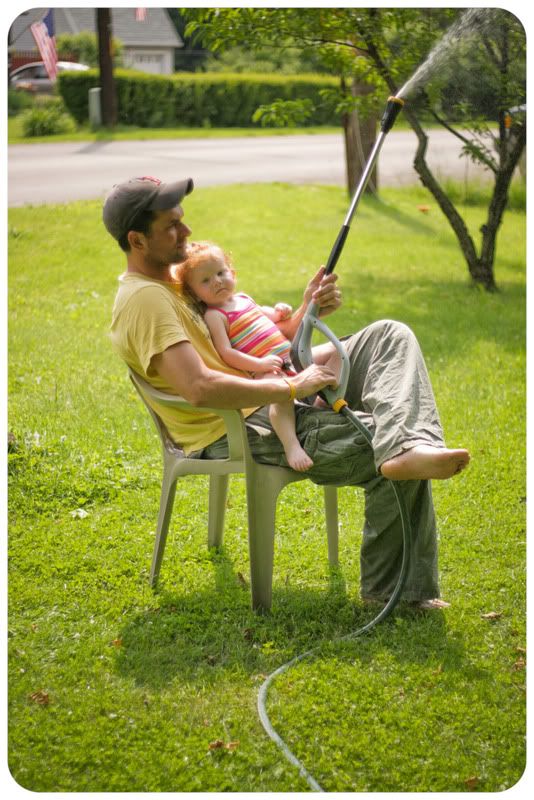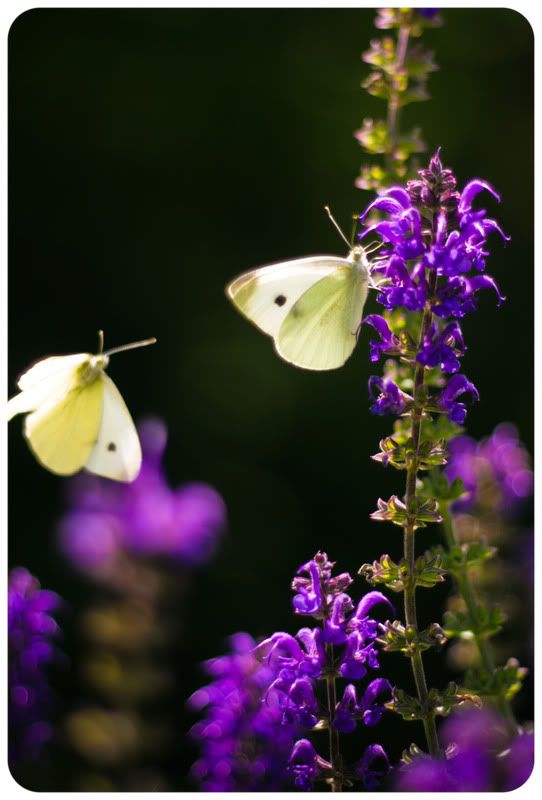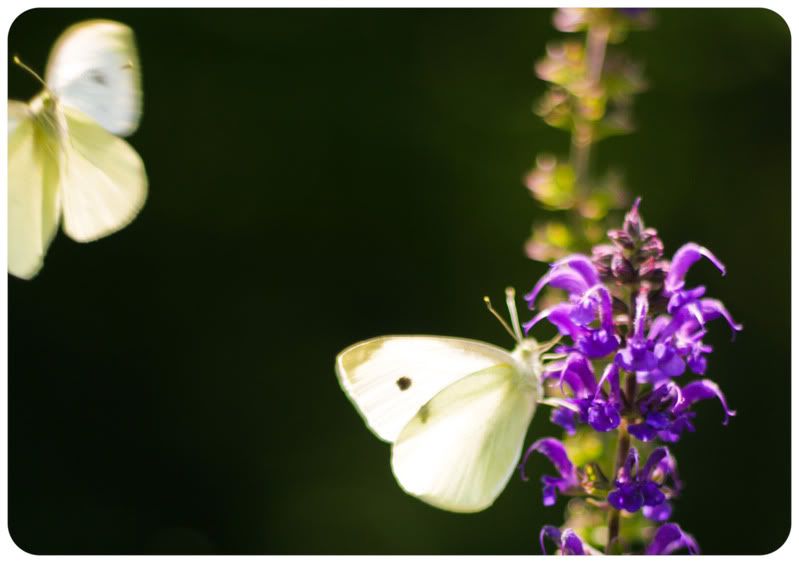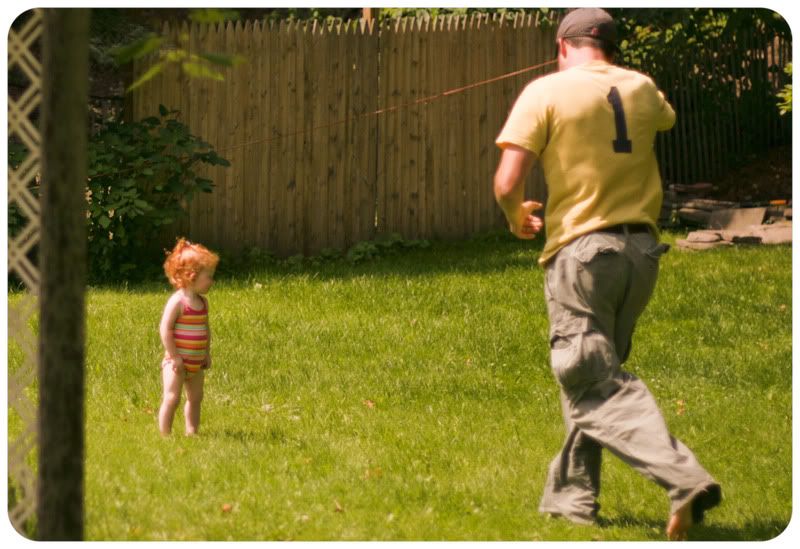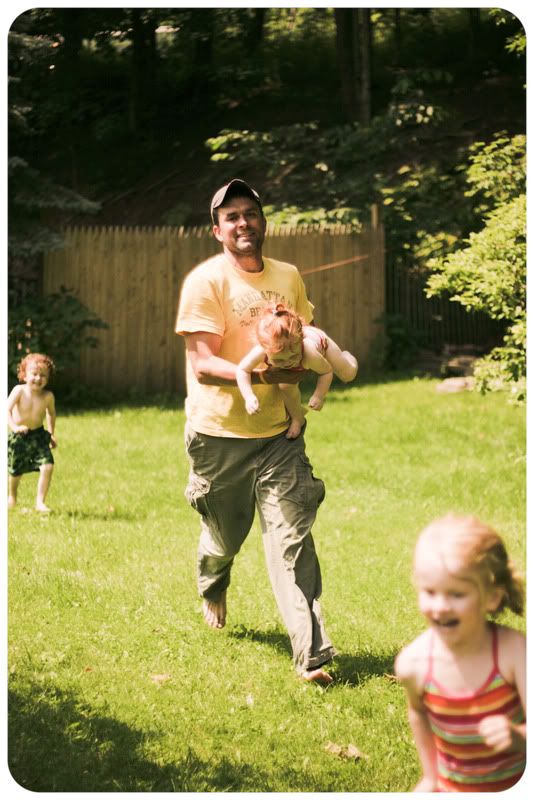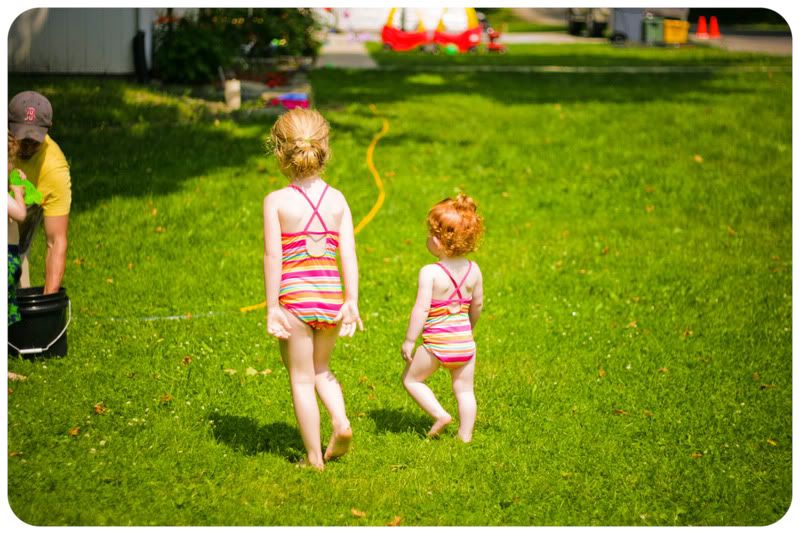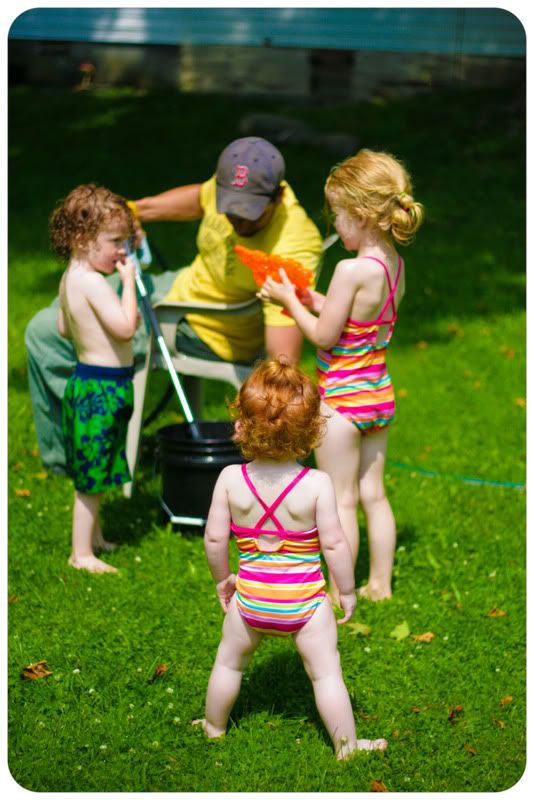 There's trouble brewing!!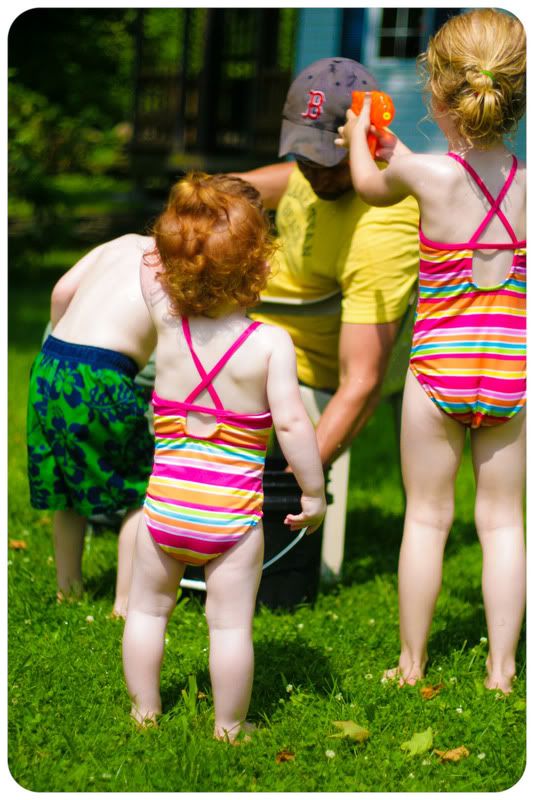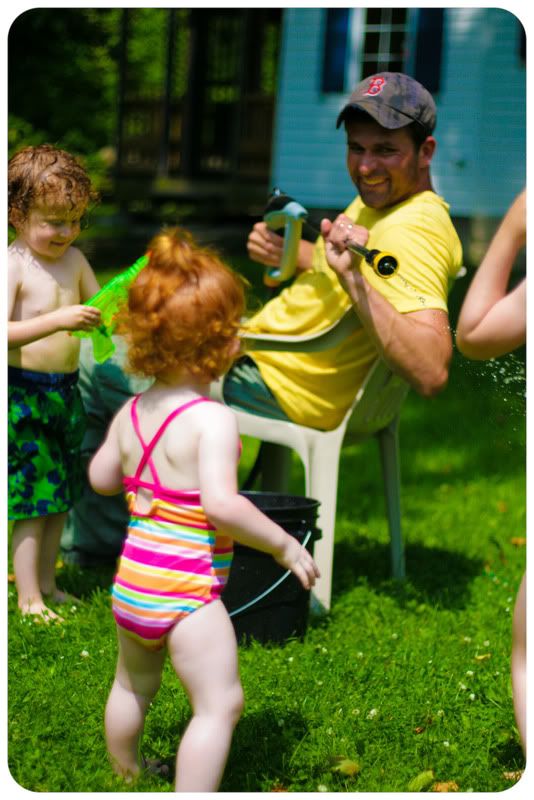 Poor Scooter caught in the cross fire!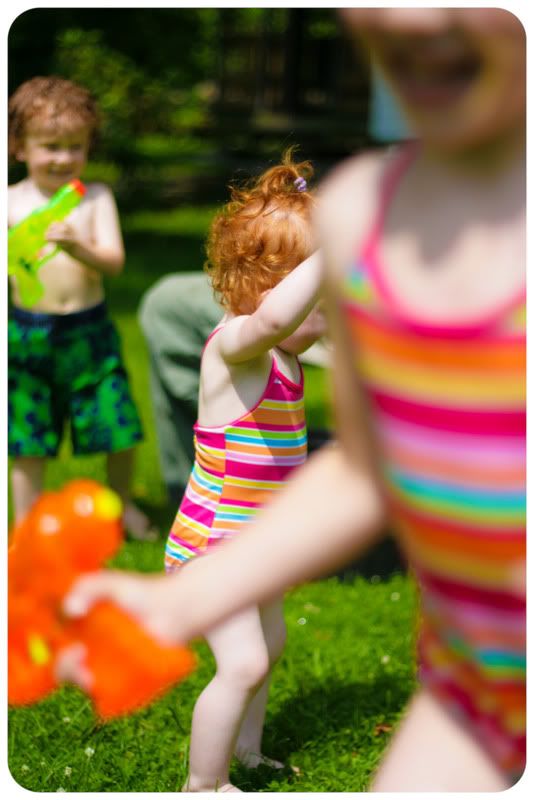 and last week i was excited to get a book in the mail from
Rae Barnes
with the photos from her
blog
and some surprise ones in it! It was a big highlight to the week!