So today, was a little scary!
It started out fun. Maive and I had the house to ourselves last night and we both managed to sleep in until 8:30! Can you believe that???
I still can't!!
We hopped in the car with a bag full of pancake mix, sausage, eggs, bacon, syrup and other breakfast goods and made our way down to Brandon's cottage.
I made breakfast and then had Shawn and Uncle Brandon go out to fish in the kyaks in the rain.
We left around 1pm and on the way home it poured and poured.
All the way up intil 3:30 it did not let up!
We check our creek and it was roaring.. seriously, that's what it sounded like!
I took some shots and it made me soo very sick to my stomach, mostly the smell... the air just stunk! And it brought back memories.
Nov. 16, 2006
Aiva & Aidan were sick! Aiv's just turned 2 and Aidan 1.
All day long they were miserable and I had my hands full. So full that I didnt even notice all the rain that came down allll daaaaaaaay loooong!
I finally got them down for a nap around 5ish and plopped myself down for a deep breath. I too was coming down with something.
Then I heard water....
I got up and looked out to see a river of coffee colored water instead of my front yard, and Pierce Creek Road.
I opened up the window to get a better look, and it smelled soo very bed. I didnt know from what yet, and I panicked thinking about what if something could explode, I remembered the house I saw on the local news floating down the Susquehanna...
I'm not going to go into the rest, but we did get "rescued" via a large construction/farm type machine/vehicle. We slept up at the Hart residence. here are some photos.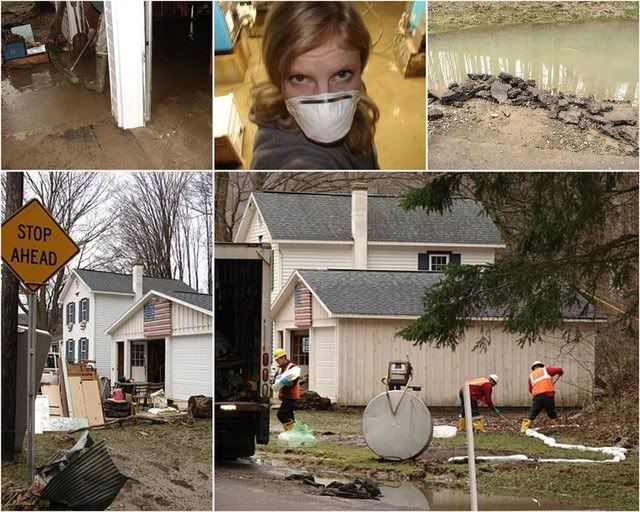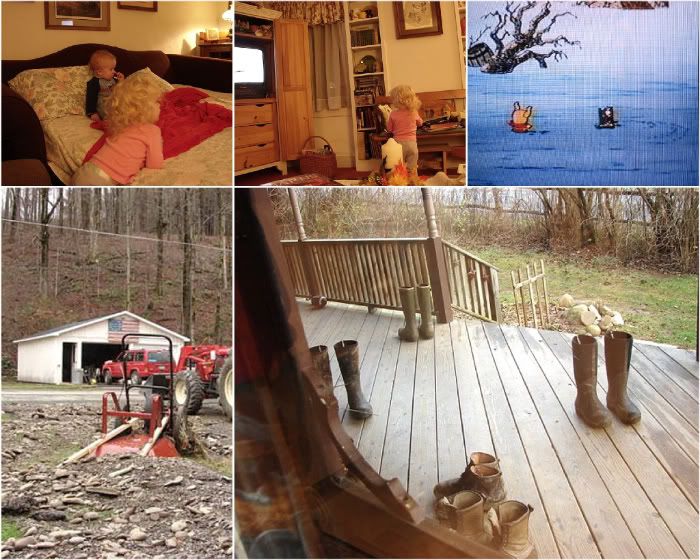 Ironically we put on Winnie the Pooh, and the episode is where the Hundred Acre wood gets flooded.. "AND the rain rain rain came down down down.."
I was traumatized!
Here are some shots from today, Shawn and I were on high alert. Our home is between two bridges, when it flooded in Nov. '06 it was because of debris and two root balls/trees clogging the pipe underneath the road. The water just built up and up until it overflowed our way, taking with it neighbors propane,gas,fuel tanks, wheelborrows, furniture, beagles..
The DEC thankfully later that spring came in and took away all our contaminated soil.
All winter long Aiva would comment when we had puddles.. "rainbows mommmy!"
We had our well fixed immediately as it was contaminated! I'm thankful we also had the garage to block us from the tanks and such.
So yeah, us, and the neighbors were a little panicked, we had walkie talkies and the works! But, God answers prayers and the rain had toned down, not stopped, but at 6pm tonight the water level thankfully was down about 2 feet from what you'll see in the pictures I took around 3:45ish.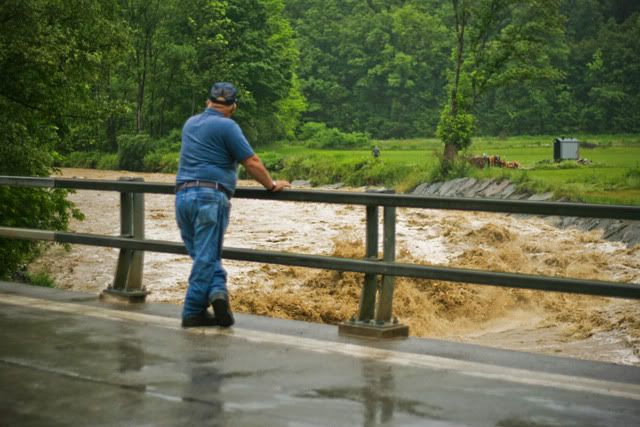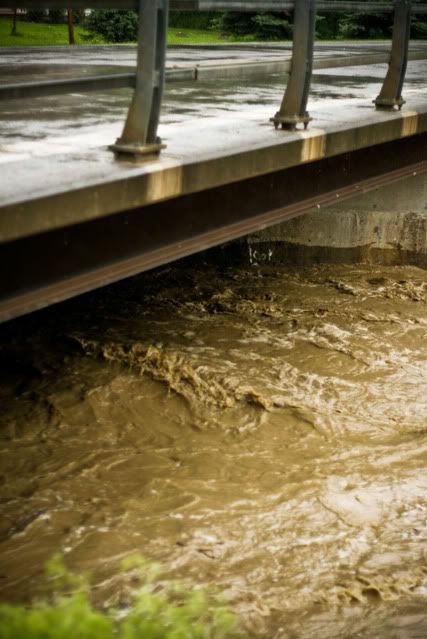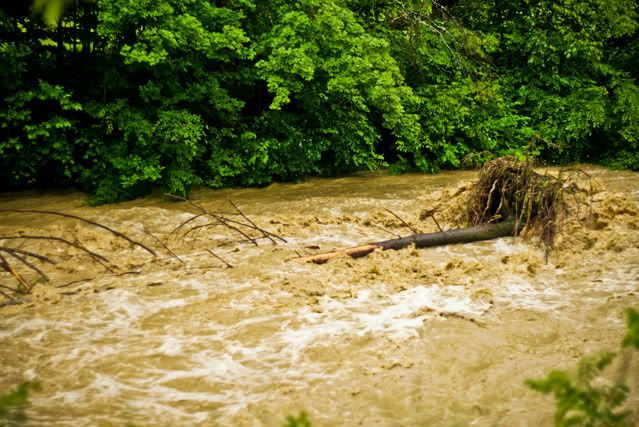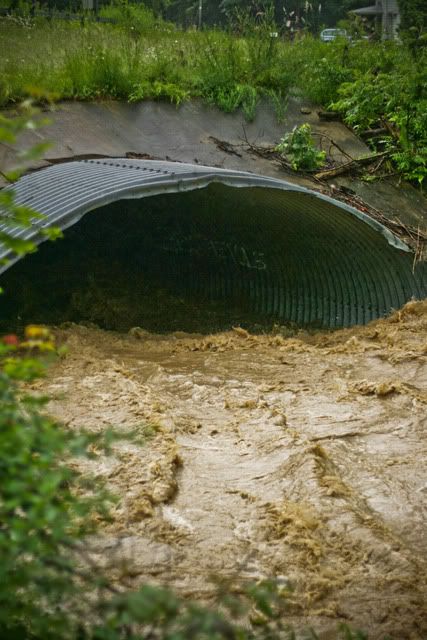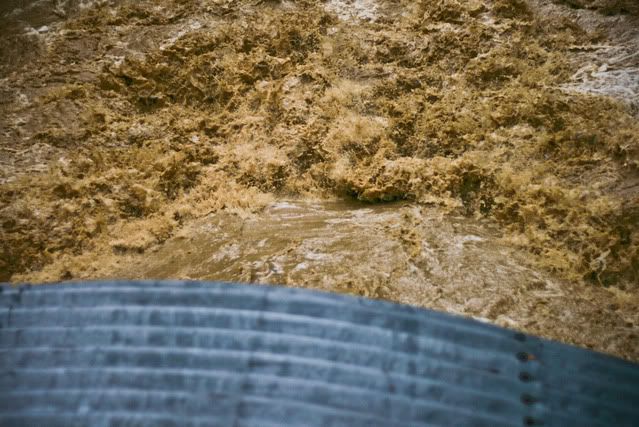 GOOOOOOOOOD Night!!!! Keep warm and dry!